Project Title

Adak Alaska Red Shed Fire Wall Investigation

Client

Aleut Enterprise, LLC

Location

Adak, Alaska
Project Scope
Investigate the remaining structure to determine if the remaining two bays of the Red Shed can be safely occupied after a fire destroyed two adjacent bays.
Project Details 
The Red Shed was an 800' long by 180' wide building with four bays along the length of the building.  The bay spacing is approximately 200' between each of the concrete fire walls.

Bays 3 and Bay 4 were completely consumed by the fire with the exception of the fire wall separating Bay 2 and Bay 3

The focus of this structural investigation was limited to the concrete fire wall and remaining structural components between Bay 2 and Bay 3.

It was determined that the fire wall between Bay 2 and Bay 3 performed exactly as designed.  The wood planking used for concrete forming was left in place and prevented the heat of the fire from getting to the concrete fire separation wall. Charred wood was removed and there was no signs of discoloration, soft or damage concrete and the remaining portion of the building was still usable.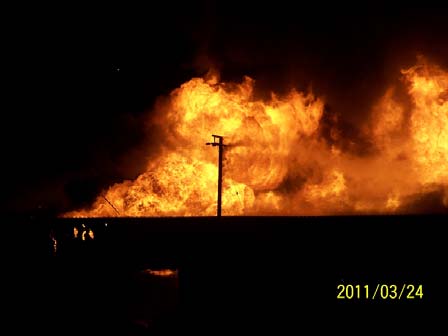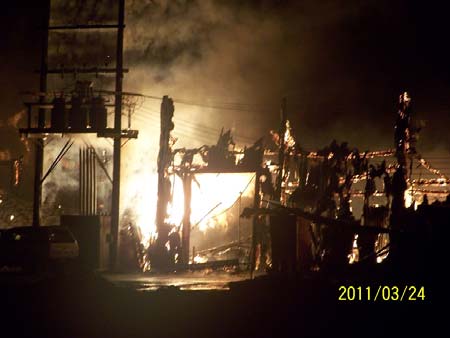 Adak Alaska Red Shed Fire Wall Investigation
Updated on 2018-03-09T09:15:45+00:00, by ted.