Project Title

Produced Water Injection Well Module Design

Client

ConocoPhillips Alaska, Inc

Location

Beluga River Unit, West Cook Inlet, Alaska
Project Scope
Provided truckable – shippable module design including structure, process piping, equipment selection and layout, heating and ventilation design, and lighting and power design.  Provided pad layout design including truck off loading, secondary containment, pipe racks, well house interconnection, and site grading.  Provide storage tank design including nozzle locations, ladders, tank structural pile and grillage foundation, and electrical service layout.  Provided piling design for primary support for tanks, yard piping, and modules.  Provided onsite engineering services for the construction, functional checkout, and startup.  This included transportation coordination, piling and grade beam installation, and piping field tie-in connections.  Provided a boiler system for heating the produced water that includes a module to house the boilers, the primary heating loop with heat exchanger for the secondary loop, and the pumps, piping, and controls for the system to heat the produced water in the storage tanks
Project Details 
Turned out module design in two weeks to facilitate tight barge
Completed duplex pump specification for injection, booster, and off-loading/transfer pumps in two weeks to facilitate ordering and delivery fast track schedule.
Provided technical support directly to fabrication shop including shop drawings to expedite module construction.
Completed system construction drawing package, specifications, data sheets, and bills of materials in less than 6 weeks.
Modules were fabricated off site then trucked and barged to job site. Field engineers provide supervision of loading, off loading and placement.
TE&D personnel provided technical expertise to facility engineers and facility operators that prevented potential problems after installation and during operation.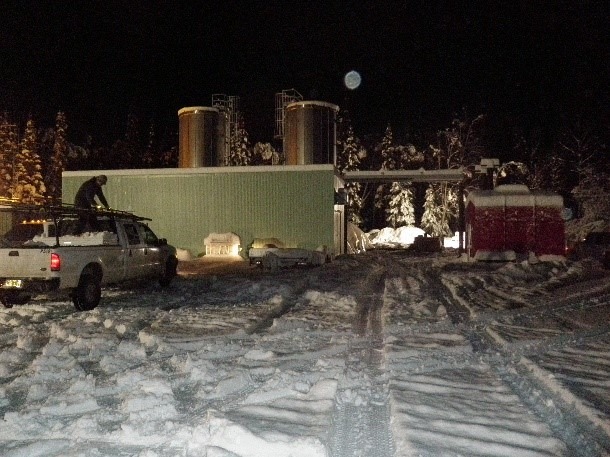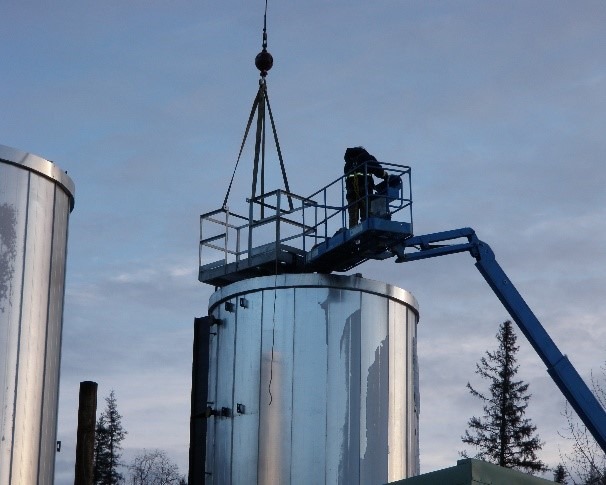 Produced Water Injection Well Module Design
Updated on 2018-03-09T06:28:37+00:00, by ted.