Project Title

Kalispell Montana WWTP Truck Storage

Client

Kalispell Montana WWTP

Location

Kalispell, Montana
Project Scope
Design of a truck storage building to be connected to an existing work shop.
Project Details 
Structural Engineer Chad Malone was lead structural engineer for this project.
Worked with client from concept to completion on this project.
During a pre-design site visit differential settlement was noticed in the asphalt about 30 feet off of the existing work shop near the center of the proposed location for the truck storage building. It was determined that loading of the existing clarifiers exceeded the bearing capacity of the soils. 
The geotechnical issues forced the original plan of a monolithic slab on grade to be changed to a pile supported elevated slab on grade beams.
Designed concrete grade beams, slab, walls and perimeter auger cast piles to support HS20 loading and building manufacturer loads.
Client requested 4 ft high walls around perimeter of pre-manufactured building to reduce the amount of water hitting the building when trucks were washed down.
Designed the 4'-0" high walls to withstand the kick out load of the moment framed building.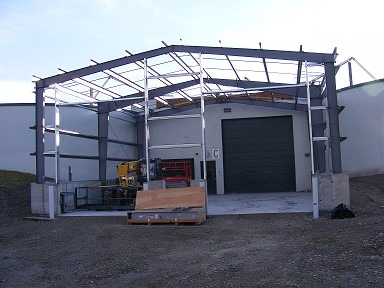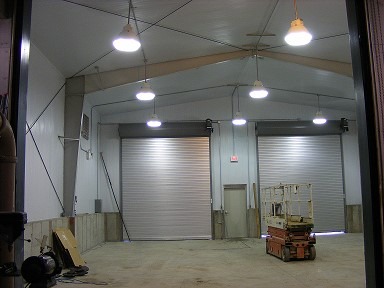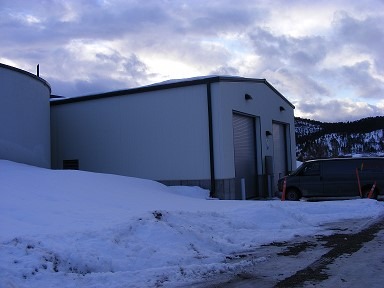 Kalispell MT Pile Supported Truck Storage Building
Updated on 2018-03-08T19:27:40+00:00, by ted.