Project Title

Kalispell Montana WWTP Fermenter

Client

Kalispell Montana WWTP

Location

Kalispell, Montana
Project Scope
Design a new concrete fermenter tank supported on concrete piles.
Project Details 
Structural Engineer Chad Malone was lead structural engineer for this project.
Worked with client from concept to completion on this project.
Worked with geotechnical, mechanical, process and electrical engineers to determine the most cost effective diameter and height of the tank for the site and operation conditions.
Due to the liquefiable soils, ground water and other conditions at the site it was decided that the structure needed to be supported on piles.
Due to the high ground water and type of soils, keeping the site dewatered while installing piles below grade would be difficult. It was determined to be more cost effective and lower risk to raise the base of the tank to be at or near grade.
A pile of fill was placed around the tank to resist seismic loading on the support piles.
Tank height is 29 feet and the diameter is 30 feet.
The client originally wanted a straight run of stairs off of the scum well. Geotechnical conditions at the site warranted the design of curved stairs off the fermenter wall to ensure the stairs do not become damaged or unleveled due to settlement or movement of the adjacent grade.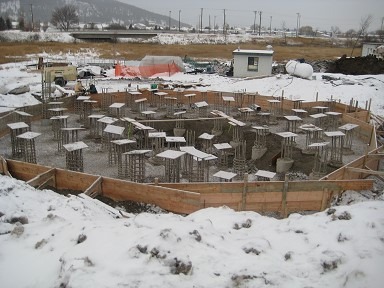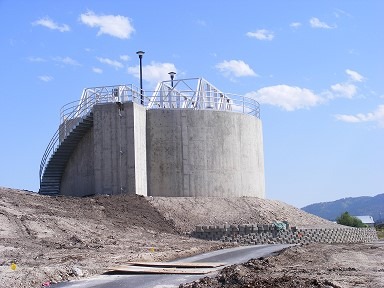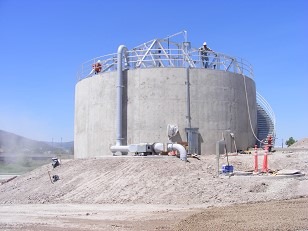 Kalispell Montana WWTP Fermenter
Updated on 2018-03-09T07:46:18+00:00, by ted.