Project Title

Woodbridge Irrigation District, Woodbridge Diversion Fish Passage and Screen Design/Build (Ph I and II), CA.

Client

Woodbridge Irrigation District

Location

City of Woodbridge California
Project Scope
Design a single intake structure to supply water to the irrigation District and divert the fish to the fish hatchery.
Project Details
Sr. Structural Engineer Chad Malone was lead structural engineer for this project.
Worked with client, electrical, mechanical, process engineers and Architects to provide a structure to meet the facility needs and the desired aesthetics.
Designed a sheet pile wall to divert or cut off river water from the existing channel during construction.
Designed the core of the structure consists of a three sided concrete channel with side wall heights of up to 16ft and houses or supports the trash rack, V-screens, channels and bridges.
Designed the trash rack, to keep large rocks, logs and other trash out of the V screen.
Designed a box culvert with a 26ft span to support the top of the trash rack and allow for HS20 traffic to cross over the channel for maintenance.
The V-Screen support structure is designed to support 14ft of water at 100% screen blockage and the screen cleaning system with brushes to be dragged across the face of the screen with pulleys.
The V-Screen support structure consists of steel column connected to the screen, steel braced walkways to take a portion of the load back to the stiffer concrete columns. Allowing the screens to be supported without steel bracing to the outside walls of the channels eliminating the potential of someone falling by trying to walk across a beam out to the V-screen platform.
Designed the U-shaped concrete channel bridge 3'-0" wide and 6'-0" inches deep to carry water and fish from the center of the V-screen to the 800 ft long pile supported channel running to the fish hatchery.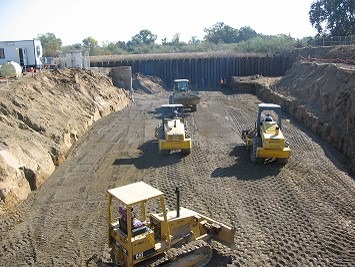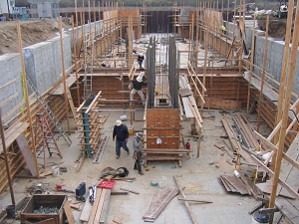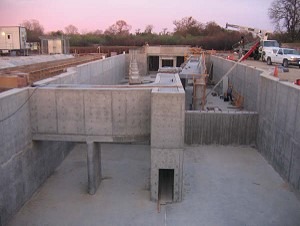 Woodbridge Irrigation District
Updated on 2018-03-08T23:53:41+00:00, by ted.